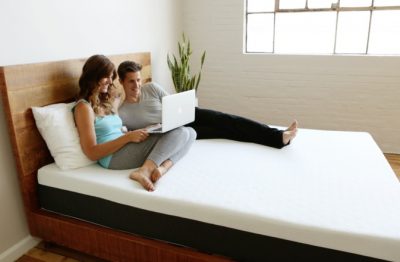 Pillows have for many years been considered vital components of the bed. There is a common belief that for one to have enjoyable sleep then one must engage the services of a pillow. Many people though pose to consider the benefits of sleep without a pillow. For a start, consider the following benefits of this kind of sleep then look at the flip side of the debate, the cons of sleep without a pillow.
Good spinal health
The way our bodies are designed they have a natural physical structure and shape. When you sleep without a pillow you avoid distorting this natural structure and shape. Such sleep allows your back to rest in its natural position. You avoid displacing a portion of your spine around the neck which would otherwise have adverse effects such as persistent backaches. Sleeping without the pillow is one sure way of eliminating the cause of frequent backaches.
Better oxygen intake while you sleep
Sleeping without the pillow ensures the air passages between your nose and the lungs is not stifled in any way. The pillow leads to the bending of your nasal cavities that carry air from your nose to your lungs. This stifles the process of breathing and reduces the amount of oxygen that finally gets to your blood. This can as well account for the feelings of fatigue that most pillow users experience once they wake up.
Better facial features
Normally every individual has a favorite sleep position. When your face is continually exposed to some pressure from one side, it is likely to distort your natural facial features. Facial asymmetry is a real possibility when your sleep on a pillow with one side of your face.
The pillow actually contributes to the formation of wrinkles on your face. The pillow squeezes the muscles of your face along potential wrinkle lines and after years of use as an adult your wrinkles will respond to this invitation and appear on your face much earlier than you had anticipated. When you avoid the pillow you reduce the squish on your face thus preventing premature development of wrinkles on your otherwise young looking face.
Prevents neck pains
It has been established that sleeping without pillow is one sure way to avoid neck pains. By allowing your neck to fall into its natural position while you are asleep ensures that your neck muscles and the spinal cord in the neck area are not strained.
Improves the quality of your sleep
Contrary to popular opinion, sleeping without pillow is quite beneficial in enhancing the quality of your sleep. By letting your body to relax in the natural position you avoid the discomforts associated with the pillow. Such discomforts include fatigue occasioned by the strain of stretched neck muscles and pressure on your spinal cord. Without the pillow your sleep quality gets much better. Despite these benefits there are some cons associated with sleeping without a pillow.
Saves you money
When you opt to sleep without a pillow you are on your way to avoid unnecessary expenditure in buying and maintaining a pillow. A good pillow requires a pillow case which in turn requires frequent washing. All these are additional costs that you will not incur when you sleep without this item in your bed.
Cons of sleeping without a pillow
Well designed pillows can come in handy in offering your head, neck and shoulders valuable support as you sleep. When effectively used, a good pillow can contribute to eliminating some forms of back and neck aches.
After considering the benefits of sleep without pillow, it is prudent to make wise decisions to enrich your sleep and get the best out if.