Jin S. Kim
Senior Pastor
Jin S. Kim is founding pastor of Church of All Nations and founder of Underground Seminary. He grew up in the deep South after emigrating from Korea with his family at age 7. He went to Georgia Tech, Princeton Seminary, has a DMin from Columbia Seminary, and has loved serving the local church as a pastor since 1993. He's also a 1001 New Worshiping Communities coach (PCUSA), an adjunct faculty at Dubuque Seminary, and speaks widely. Jin is passionate about justice, ecumenical unity, and living into a post-imperial church. He & Soon Pac raise two teenagers and tend many sheep.
Ebony Adedayo
Parish Pastor
Ebony Adedayo was born in 1983 in Milwaukee, WI. She moved to the Twin Cities in 2001 to attend college, and earned a B.A. in Pastoral Studies (Cross Cultural minor) from North Central University in 2006, and a Master of Global and Contextual Studies from Bethel Seminary in 2010. A licensed minister, she has served with youth, young adults, and was the director of mission's ministry at a church in South Minneapolis from 2009-2012. Ebony is passionate about the intersection of faith, justice, and reconciliation and is the author of Dancing on Hot Coals and Embracing a Holistic Faith: Essays on Biblical Justice. She currently lives in Roseville, with her husband Tope and her daughter Tami who is 3, and son Teni who is 10 months old. .

Paul Hoang
Parish Pastor
Paul was born in Ames, Iowa in 1981 and grew up in the Midwest and Southern regions of the United States as well as Korea.  He graduated from the University of Alabama in 2003 and received his MDiv at Columbia Theological Seminary in 2007.  During seminary, he served as the pastoral intern of Church All Nations and met his wife, Thao.  With the completion of his internship, they were called to serve a congregation in Houston doing children, youth and young adult ministries.  After 6 years of fruitful ministry and discipleship, they ended their time there and moved back to be part of the CAN family, now with their son, Aaron.  Paul has a passion for discipling the younger generation as he believes that they are the future of the church.  Paul also enjoys sports, traveling and spending time with his family and friends.

Jim Bear Jacobs
Parish Pastor
Jim Bear Jacobs was born in 1977 in St. Paul, MN. He is a member of the Stockbridge-Munsee Mohican Nation, an American Indian tribe located in central Wisconsin. He has degrees in Pastoral Studies and Christian Theology and has served various churches as youth minister, adult Christian educator, and director of Men's Ministries. He is a cultural facilitator in the Twin Cities and works to raise the public's awareness of American Indian causes and injustices. He is a convener of "Healing Minnesota Stories," a committee dedicated to creating events of dialogue and education particularly within faith communities. He presently lives in Coon Rapids with his wife Susan and three (soon to be four) young children.

David Mwihia
Parish Pastor
David was born in Kenya in 1965. After serving parishes in Nairobi and Webuye as an ordained minister of the Presbyterian Church of East Africa, he came to the US in 1996 for advanced studies. He holds degrees from St. Paul United College in Nairobi, ITC, Candler School of Theology/Emory in Atlanta, and United Seminary in Dayton, OH where he earned a Doctor of Missiology. In addition to his current duties at Church of All Nations, he just completed his PhD in Mission & World Religions at Luther Seminary, St. Paul! He supports various immigrant fellowships here in Minnesota and beyond. He is married to Elder Lucy Njeri Mungai (Luther Seminary, PhD 2011) and has two girls: Estherjoy Wanjiku, 19, and Tabitha Wamaitha, 10. His interests include tennis, volleyball, jogging, reading & cooking.
Dana Caraway
Pastoral Assistant
Born in 1980, Dana has the distinction of sharing the same birthday as Church of All Nations – Jan. 4! She graduated from Princeton Seminary in 2006 and is certified for call by the Presbytery of Twin Cities Area. She studied for a semester in Korea while at Whitworth College, and spent a year in Ghana as a PCUSA Young Adult Volunteer. After learning as a padawan, er…intern, for three years, she now serves as Pastoral Assistant to our Senior Pastor. Dana is an amateur harpist, loves the outdoors and enjoys classical music, though she's growing to appreciate Led Zeppelin and the Bee Gees – she's finally becoming civilized! She's a great sport and helps out in any and every way around the church. Everybody loves Danish!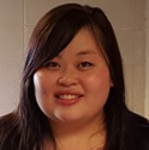 Thao Hoang
Nursery Director

Jin Soo Kim
Praise Leader
Jin Soo was born in Seoul, Korea, and spent his childhood in Jeju Island, the Philippines and then back at Seoul until he was 15. He attended high school in Chicago and Palisades Park, NJ, and went to Georgia Tech for his BS and Masters in Aerospace Engineering. Afterwards he returned to his home country for compulsory military service and then received his MDiv at Regent College in Vancouver, Canada. After graduating from seminary he served as EM Pastor at IN2 Church and then joined Church of All Nations as a parish intern. Through the internship Jin Soo started to appreciate the deeper call to community that a multicultural community like CAN fosters so he continues to dig deeper into de-colonizing our sense of beauty. Having said that he still is deeply colonized with his quirky love for sappy 90s ballads. His current projects are 1) learning Korean drumming to dig deeper into his roots and 2) learning the penny whistle to embody folk arts and culture. He lives in one of CAN's community housing with his wife In Kyung, a florist.

Soon Pac Kim
Director of Children's Ministry
Soon Pac was born in Montgomery, AL in 1970 and grew up in NC and Atlanta – a real Southern belle. She went to Emory University and received her MDiv at Princeton Seminary in 1997. She loves helping to raise the beautifully diverse children of Church of All Nations in faith, as well as working with the wonderful teachers and parents. Her interests include volleyball, softball, crafts, scrapbooking and gardening, but her greatest joy comes from making her home a warm and loving place for husband, children Claire and Austin, and parents-in-law. Soon Pac and Jin love living in the land of the Frozen Chosen/Chosun and welcome guests, near and far, to come and visit any time.

Hikari Nakane
Pastoral Apprentice
Born in Tokyo, Japan in 1981, Hikari's family came to Chicago when she was 9. She became a Christian in high school and graduated from Bethel University, and received a Master of Arts at Fuller Seminary. She was a translator for 13 mission trips to Chihuahua, and is fluent in English, Japanese and Spanish. She has a passion for exploring the intersection of multicultural and missional theology, and is finding genuine community, healing and a renewed sense of a pastoral call at Church of All Nations. Hikari loves the CAN community and is always looking for ways to build it up, including cooking amazingly delicious, healthy and cost-effective meals for the whole church every Sunday - wow!

John Nelson
Parish Instructor
Born in 1980, John grew up on a farm near Blue Earth, MN. Raised Lutheran/ELCA, he attended Bethel University and completed his MDiv at Bethel Seminary in 2006. He partners with Pastor Jin as the Coordinator of Internship Program in order to refine and advance our amazingly redemptive and transformative pastoral internship ministry. After many years on staff, John can now put hammer to nail and help out around the church in myriad ways. He is in the thesis phase of his MTh at Luther Seminary. He continues to reflect theologically on the practices of confession, testimony and communion in the diverse yet intimate congregation that constitutes CAN. John is certified for call by the Presbytery of the Twin Cities Area for pastoral ministry. His interests include reading, guitar, camping, traveling, football and basketball. He lives at Columbia Heights with his wife, Seulgee.

Seulgee Lee Nelson
Pianist
Born in Korea in 1984, Seulgee is currently a full-time PhD student in collaborative piano at the University of Minnesota. She came to MN in 2008 to advance her studies, and made CAN her family and home right away. Besides being an amazing pianist, her favorite hobbies are reading and sleeping in. She lives at Columbia Heights with her husband, John.

Laura Newby
Ministry Assistant
Laura was born in 1982 and grew up in a very Swedish environment in Wisconsin. She graduated from Northwestern College and then spent a year teaching English in the Promised Land: Korea. She discovered Church of All Nations in the fall of 2006 and fell in love with the vision, ministry and people of CAN. Her desire is to work with the whole staff and assist in any way with the variety of ministry and administrative needs and opportunities that arise on a regular basis. As a founding resident of the "Girls House" and now of the Grace House, she helps provide warm hospitality to the CAN community. Laura is thoughtful, loving and gentle, but she's also a black belt in Taekwondo and has a wicked long reach!

Marie Page
Office Assistant

Isaac Sanborn
YOUTH MINISTRY DIRECTOR
Isaac was born in Minneapolis in 1991, which makes him the youngest person on staff. He has an uncanny ability to show up for a meal at just the right time (good thing Jesus blesses those who hunger). He graduated from Bethel University with a degree in Education and Reconciliation and spends his time trying to figure out what that means for his life. He is passionate about languages and works as an English teacher for adult immigrants and refugees. He currently helps with the CAN youth ministry and renovating the library. He is a quiet, reflective type and is very grateful for the family he has at CAN.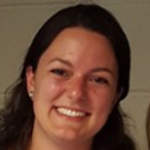 Jordan Wright
Bursar

Richard Massey
Custodian