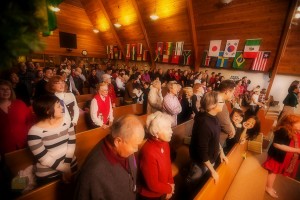 WORSHIP WITH US
Every Sunday we gather at 10:00am for corporate worship. We would love to welcome you!  We are located at 4301 Benjamin St. NE, Columbia Heights, MN 55421.
FELLOWSHIP LUNCH
Most Sundays a light lunch is served in the fellowship hall immediately following service. Many members pitch in each week to prepare and serve a healthy meal at low cost for the entire congregation. During the summer, meals are made using produce straight out of our church garden. Please stay for lunch as our guest!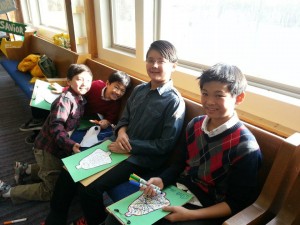 CHILDREN & ADULT SUNDAY SCHOOL
Children and youth meet at 12pm each Sunday. Adult bible study meets at 9am and adult Sunday School at 12pm most Sundays. See our announcements for current study topics or email admin@cando.org.
CORNER CAFE
Our Corner Cafe is a place for conversation and fellowship on Sunday afternoons. Deacon Jordan Hubred is our amazing barista, crafting delicious lattes, mochas, and other coffee drinks.